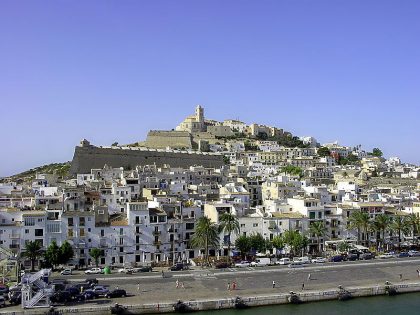 The Jewish presence on the two small islands of the Balearic Islands seems to date back to Roman times. The Jewish population increased especially in the 13th century, as the islands were a haven during the difficult times of the 14th and 15th centuries. Often serving as a point of departure to Italy or other places.
There was a Juderia in Ibiza until the 19th century. Part of the  Convent of San Cristobal was used as a synagogue. The island of Formentera also had a synagogue until 1936. In 2017, there were still about 60 Jewish homes on Ibiza.
Very touristy and festive places today, the islands host a delegation of the  Chabad movement, which animates holiday receptions and distribution of kosher meat.
Sources : Encyclopaedia Judaica, Times of Israel