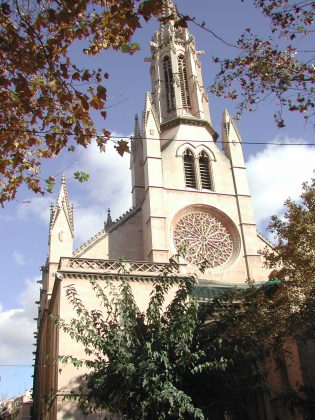 The call is clearly defined by a small square and the Carrer de la Call. It is one of Spain's most important for the quality and richness of its houses, even if urban development work has done away with the smaller streets and blind alleys. The location of its four gates is known, but not that of its many synagogues.
The church of Santa Eulàlia is traditionally the preserve of the chuetas, a community of silver and gold workers who by custom marry endogamously. Historians have recently taken a keen interest in this particular case of marranism.
The Royal Archives of Majorca has two rare parchment ketuboth, and there is a compass at the harbor front recalling the cartographers of the Cresques family.
Documents tell us that there were also Jews at Inca, Felanitx, and Minorca, but all trace of them has disappeared.