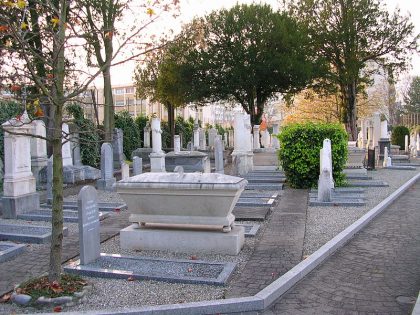 Before Jews were able to settle in Geneva, the neighboring city of Carouge (at the time part of the Kingdom of Sardinia) opened its doors to them around 1779. The sole remaining Jewish vestige is the old cemetery, which was restored in 1996.
A great spirit of religious tolerance allowed this arrival at the time, while in Geneva the Jews had been expelled since 1490. The acceptance of Geneva's Jews was only concretely achieved at the end of the 19th century, in 1874 to be precise, the date of emancipation at federal level.
The new cemetery, in the franco-Swiss border town of Veyrier, contains the graves of numerous luminaries, such as the writer Albert Cohen.