Cornelis Houtmanstraat Synagogue
Cornelis Houtmanstraat 11, 2593 RD La Haye, Netherlands
Scheveningseweg cemetery
Scheveningseweg 21a, 2117 KS, La Haye
Spinoza's House
Paviljoensgracht 72, 2512 BR La Haye, Netherlands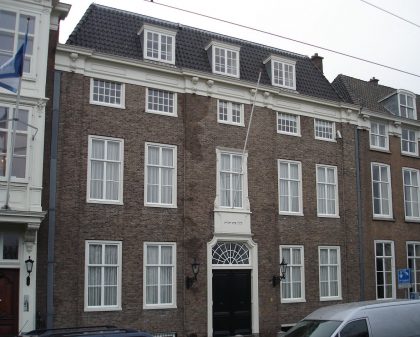 The monumental Ashkenazic Synagogue in The Hague was sold to the municipality, which put it at the disposal of a congregation of Turkish Muslims. It has since become the Al Aqsa Mosque.
The Ashkenazic community in The Hague then acquired a former Protestant church in the Bezuidenhout quarter and transformed it into a  synagogue and community center.
Because the maintenance costs were too expensive, however, the synagogue was turned into an apartment building. Today only the first floor serves as a synagogue and community center.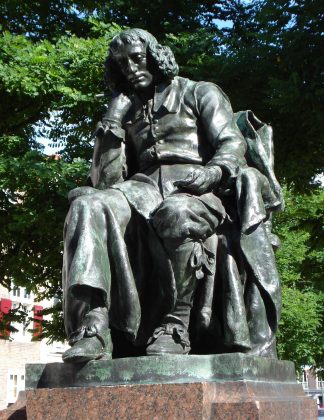 The first Jewish burials in the recently restored  Scheveningseweg cemetery occured around 1700.
There is a  statue of Baruch Spinoza in front of the house where he spent the latter part of his life and where he wrote his most important philosophical works after being banished from the Jewish community for his "heretical opinions".
In 1763, he was offered the chair of philosophy at the University of Heidelberg on the condition that he cease his attacks on organized religion, but he declined the offer, preferring to continue to study in his retirement.