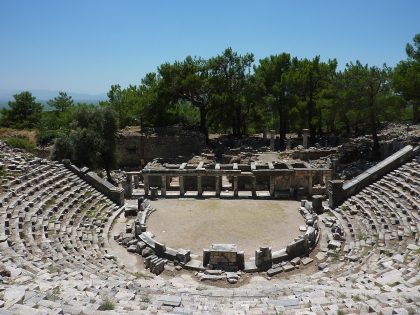 Compared with other cities, Priene was a modest town whose economic growth was always hindered by Miletus.
During excavations carried out between 1895 and 1898, German archaeologists discovered the town's synagogue (originally mistakenly described as a church).
The wall faces Jerusalem and features a niche for the Torah and a marble basin. Three engravings depict citron, menorot and shofarim. The decoration suggests that the structure dates from the Byzantine period.