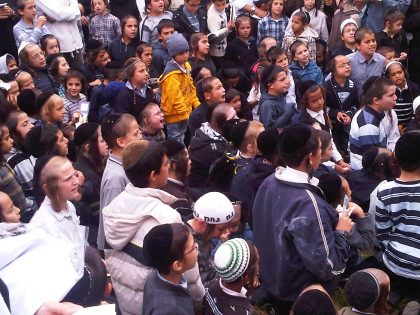 The terrifying war against Ukraine changes, of course, the function of these pages devoted to the Jewish cultural heritage of that country. Many of the places mentioned were razed to the ground by bombs. While these pages are not intended in the present time for tourism, they may be useful to researchers and students as historical references. References to so many painful histories during the pogroms and the Shoah, but also to the glorious history of Ukrainian Judaism, in its cultural, religious and Zionist dimensions. Wishing the Ukrainian people a speedy end to these atrocities of which they are victims.
The city of Uman is most famous for the Sophievka, a park built by Count Potocki in the grand style typical of eighteenth-century landscape architecture. It is also where Rabbi Nahman of Bratslav (Brasov), a great-grandson of Baal Shem Tov and continuer of his doctrine, settled and later died in 1810.
A city of pilgrimage
Only one grave remains from the old Jewish cemetery: that of Rabbi Nahman, a holy shrine today. A synagogue has been built beside the gravesite itself, allowing for reflection both indoors and out.
A number of pews have been installed, as well as a railed footbridge designed to keep the faithful in line before they enter the prayer room. The cemetery entrance is protected by a guard, where an inscription in French, English, Russian, and Hebrew reminds visitors that they are in a holy place.
Behind Rabbi Nahman's tomb stretches what used to be the cemetery, now merely a snow-covered field (in winter) surrounded by housing projects.
Rabbi Nahman of Bratslav (Brasov)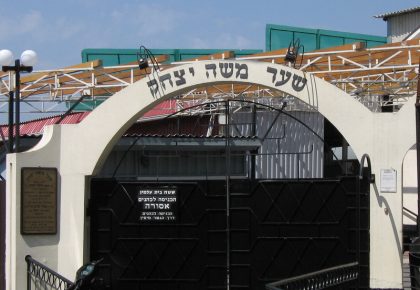 The tsaddik, author of tales and other literature, defender of a mystical sort of existentialism, chess player, theorist of instability, precursor to Kafka- Rabbi Nahman of Bratslav (1772-1810) was a man of extreme paradox.
He recast Hasidism in a new and profound light, giving birth to a movement that today boasts thousands of followers, especially in Israel and the United States. Every year in September, around the Jewish New Year, thousands of pilgrims visit Uman to pray and reflect at his grave.