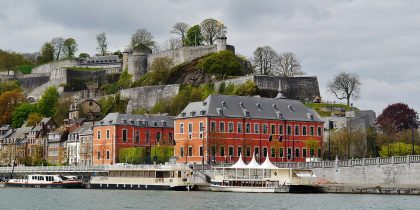 Namur is the capital of the Walloon region and has a great cultural heritage dating back 2000 years.
The Jewish presence in Namur declined from the 19th century onwards, contrary to other Belgian cities which witnessed a development of Jewish life, numbering at most a hundred people. Thus, in 1907, the Jewish community disappeared from Namur.
Documents show that a rabbi and a hazan were present in the 1860s, who worshipped there in a house of prayer. As the population declined, a minyan was no longer possible at the turn of the 20th century and the synagogue was closed for good.