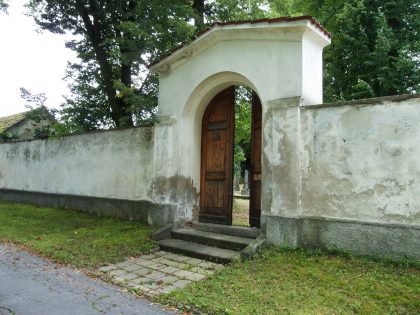 Bechyne is a fortified town in the Bohemian region near the Luznice River. It dates back to the Middle Ages and was an important regional centre. It is best known today as a thalassotherapy centre.
The Jewish presence in Bechyne dates back to at least the 16th century, as evidenced by administrative documents showing a conflict of interest. The Jewish community consisted of 81 people in 1715 and only 56 ten years later.
Following an increase in the next century, it reached 145 members in 1902, but only 32 in 1930. The community was decimated during the Holocaust and only a few period houses on Siroka street (including a former synagogue turned into a museum) and the Jewish cemetery, dating from the early 17th century, have been preserved. Among the steles are some amazing baroque sculptures.
Sources : Encyclopaedia Judaica