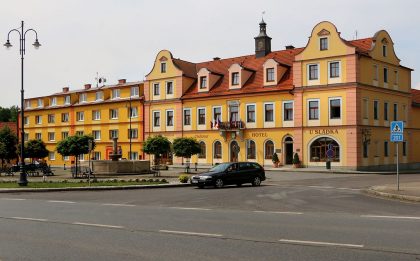 Chodova Plana is a town known as an old trade route, for its mines and brewery and the long-standing fights between nobles to rule it.
The Jewish presence probably dates from the end of the 16th century. A synagogue was mentioned in 1645, as well as an ancient Jewish cemetery, where a few hundred graves are located.
Threatened with expulsion on several occasions, a Jewish community continued to live there. About twenty Jewish families lived there in the middle of the 18th century, when a baroque synagogue was built in 1759.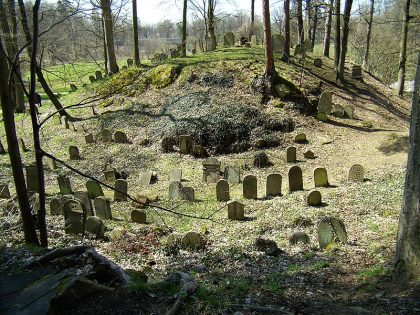 In the following century, the community received the protection and support of Count Catejan of Berchem-Haimhausen (1795-1863), which enabled it to employ a full-time rabbi and to support other social and cultural initiatives.
In gratitude, a plaque in memory of the Haimhausen family was installed in the synagogue. As a result, Jewish life grew throughout the 19th century, reaching a total of 230 people.
A new Jewish cemetery was established in 1890 and was used until the 1930s. Following the annexation of the Sudetenland in 1938 by the German occupiers, the Jewish community was decimated. Only the two Jewish cemeteries in the town remain today.
Sources : Encyclopaedia Judaica