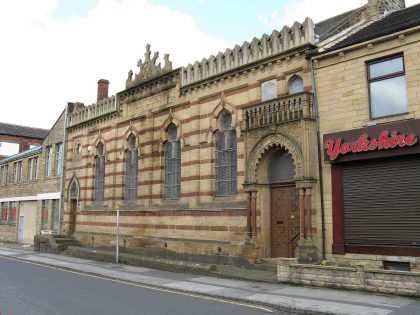 The Jewish presence in Bradford seems to date back to the 19th century, at least the documents attest to it. Mostly Jews from Germany, attracted by the industrial development of the city's textile industry.
Bradford was one of the wool capitals of the world at the time. Migration from Russia during the pogroms and political upheavals in the country at the turn of the century strengthened Bradford's Jewish population, as in did in other parts of England and Western Europe.
The first synagogue built in 1880 was a Liberal one. Built in the Victorian Moorish style, it has a rather original architecture. It's the second oldest Liberal synagogue in the country, after London's. One of the great personalities of the community was Rabbi Joseph Strauss, who led it the synagogue until 1922.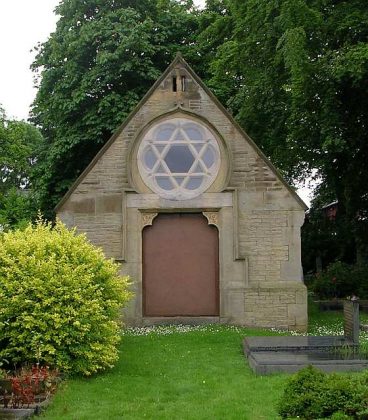 A pluricultural struggle to save a synagogue
The successful integration of Bradford's Jews was evidenced by their active participation in the life of the city, both cultural and political. From the artist William Rothenstein to the poet Humbert Wolfe to Mayor Jacob Moser. This, despite the low percentage of Jews in the general population.
An Orthodox synagogue was also built in 1906, and relocated in 1970, but had to close in 2012. The Jewish population declined at the end of the 20th century and has stabilized today at a few hundred people.
Today, only the Liberal  synagogue remains in operation in Bradford, welcoming visitors on shabbath and major moments of the Jewish calendar. The synagogue was actually saved financially by the participation of other faiths, Christians and Muslims.
The Jews were buried in sections located in two cemeteries. First the one in  Undercliffe, then the one in  Scholemoor.