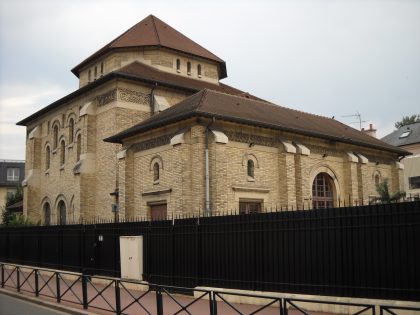 The Boulogne synagogue is located on the eccentric part of rue des Abondances, not far from the Maimonides school.
It was built in 1911, according to plans by architect Emmanuel Pontremoli. Its geometric shape is particularly original, responding to the tastes of the time of its creation.
The Byzantine references of the synagogue are close to those of the Chasseloup-Laubat synagogue. The painter Gustave-Louis Jaulmes decorated the grounds. We notice the strong presence of light in this soothing setting.
Nearby,  the Albert Kahn Departmental Museum. Born thanks to the ambition of the Jewish philanthropist of the same name, he wanted to bring together vegetation from all over the world. These "Archives of the Planet" were collected for more than two decades, from 1909 to 1931.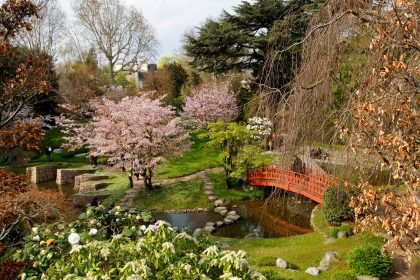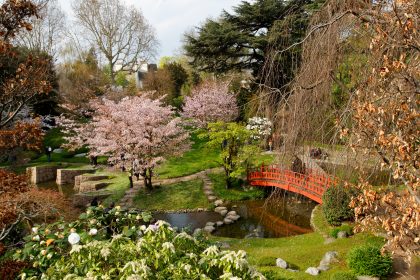 In a world which lived a war and which ran to its next. Additional motivation for Albert Kahn to allow the exemplary coexistence of the world's vegetation, while the man persisted in his murderous madness.
Among its treasures, visitors are particularly attracted to the Japanese Garden. Cherry blossoms, bridge, stream and serenity guaranteed.
Continue your walk to discover the English and French gardens, then the Colorado spruces or the Atlas cedars. The Albert Kahn Gardens constitute a veritable natural amusement park.