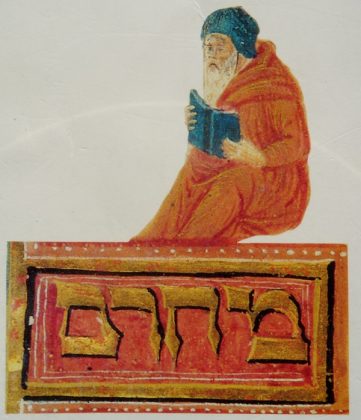 The Jewish presence in Rothenburg dates back to at least the 12th century. The first mention of this presence dates from 1180. The establishment of a community in the following century, around 1241, when it was asked to pay a special tax.
At that time, Rabbi Meïr settled in the town, followed by many pupils. Known as the Maharam, he was considered one of the greatest Talmudists of his time. His success enabled his   yeshiva, located on Kapellenplatz, and the town of Rothenburg to become an important place for religious studies.
A plaque commemorates the site of the former yeshiva. This area was home to most of the city's Jews at the time. An  ancient Jewish cemetery was located nearby.
In 1298, during the Rintfleisch persecution, the majority of the Jews were murdered. A timid return of the Jews took place in the 14th century, as shown by the presence of a Judengasse from 1371, where Jews and Christians lived peacefully together. It is one of the oldest streets of its kind in Europe. But they were again victims of terrible persecution in 1349.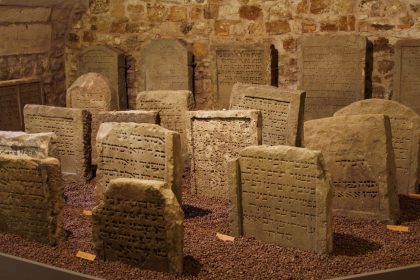 In the 15th and 16th centuries, the Jews were alternately protected and persecuted, depending on the will of the political and religious authorities.
It was not until the end of the 19th century that a Jewish community was able to establish itself permanently, but it did not exceed 100 members from that time until 1933. After the Nazi takeover, there was an absence of Jewish life in the town.
The town's  Museum exhibits ritual objects and Jewish graves from the Middle Ages. On display are Hebrew inscriptions on stone relating to the pogrom of 1298 and a menorah. A  medieval mikveh is located at 10 Judengasse, but is not open to the public.