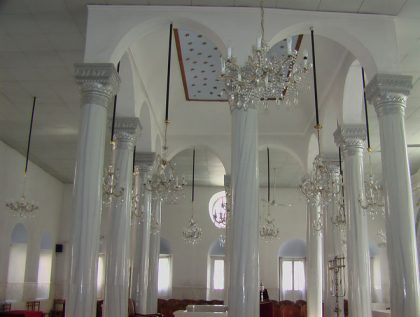 The Jewish presence in Larissa seems to date back to ancient times. Archaeological excavations indicate that this presence has probably been continuous for 1900 years.
Following the Spanish Inquisition, Jews settled there. Among them are many scientists, philosophers and entrepreneurs. They thus participated in the development of the whole city.
The community is known for its large number of Talmudists. Among them, Joseph Ben Ezra. Isaac Shalom, a philanthropist from Larissa, supported a yeshiva in Salonika. Jews from Puglia and the Peloponnese also settled there over the centuries.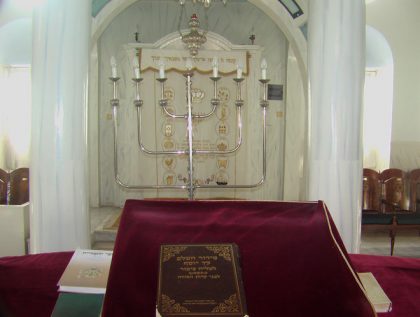 The Turkish occupation, which lasted until 1881, interrupted this prosperity, the occupiers establishing a severe regime vis-à-vis the entire population of the city. In the middle of the 19th century, the community consisted of 2000 people. A school of the Alliance Israelite Universelle was present during this period. Most of them lived and still live in the district of Exi Dromoi, in the center of the city, without this being a ghetto, the different populations coexisting in good harmony.
On the eve of World War II, there were seven synagogues in the city. During the Holocaust, 950 of Larissa's 1,175 Jews were able to escape into the mountains. A good part joined the maquis and fought arms in hand with the Resistance movements. The vast majority of those who remained were deported and exterminated.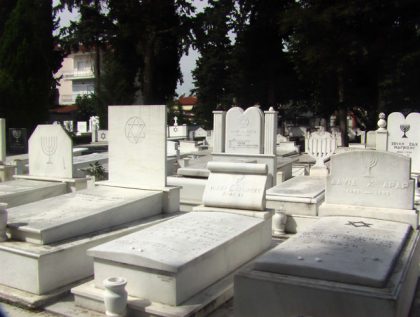 A monument to the Jewish Martyrs was erected in 1987 on the Plateia Evraion Martyron Katohis. A monument in homage to Anne Frank was erected in 1999 on a place renamed the name of the young girl, in memory of the children who died during the Shoah.
A few hundred Jews still lived in Larissa at the end of the 20th century. There remains the  Etz Hayyim synagogue. Built in 1860, it was used as a stable by the Nazis. It was renovated after the war and rebuilt as it was. On the other hand, very old manuscripts and books were destroyed by the occupants. It still hosts prayers today on Friday evenings and Saturday mornings, as well as on Jewish holidays. Renovation work was again undertaken from October 2019 thanks to donations.
A Jewish school was opened in 1931 and remains today the only Jewish public school in the country, welcoming students of various faiths. It was closed in 2017 due to the dwindling number of students. Young people from the community meet there once a week for cultural activities. The Larissa Community Center was built in 1954.
An  old Jewish cemetery can be found in the Neapoli district and was in use until 1900. The  new Jewish cemetery is located near the Christian cemetery.