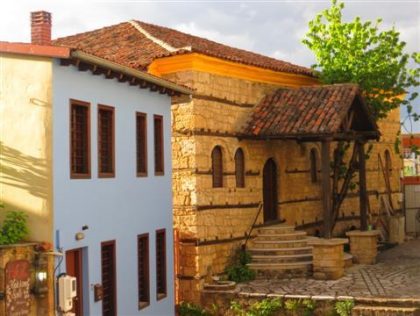 Following the angry reception that greeted him when he preached to the Jews of Thessaloniki, around teh year 50, the Apostle Paul was spirited out of town by fellow believers in Jesus' reincarnation.They brought him to Berea, some 60 km to the west. There too, Paul spoke in a synagogue, but in Berea the Jews "were more noble than those in Thessaloniki, for they received the word with all eagerness", according to the account in Acts of the Apostles 17.
If nothing else, the New Testament reference to Veria (as Beria is known today) is proof that a Jewish community existed in this Macedonian town as early as the first century. That was the case for the following two millennia, albeit with interruptions until 1943, when the Holocaust brought Jewish life in Veria to an abrupt end.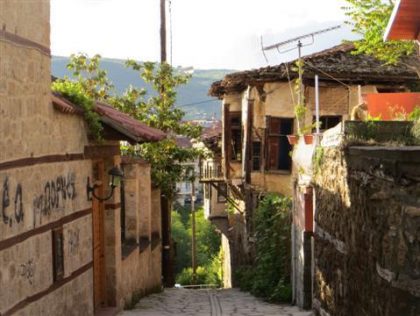 Today there are no Jews in Veria, a town of some 66.000 residents, but the quarter where they lived -Barbouta- still stands, and at his heart a synagogue that draws a small but steady stream of visitors. Many of those who come seeking the synagogue are Jews, but there are also Christians who want to see the place where Paul preached the gospel 2000 years ago. In fact, the current synagogue, which is perched above the Tripotamus river that runs through Veria, is less than 200 years old. But there is a belief, widespread though not substantial, that the synagogue where Paul spoke stood at the same site.
On May 1st 1943, The Germans locked up some 300 Jews in the synagogue. For three days, they were denied food and water. Those who survived were deported , first to Thessaloniki, and then to Auschwitz.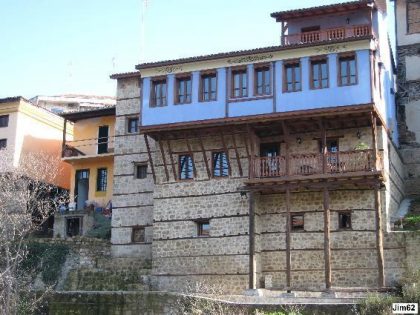 At the start of the war, Veria had a Jewish population of some 600 to 650, to whom were added about 200 refugees from other parts of the country. 460 Veria Jews died in the Holocaust, 448 of them at Auschwitz. 136 of the town's Jews escaped deportation by fleeing to the mountains, 123 returned after the war. When they came back to Veria, however, the survivors found that their homes were occupied by newcomers and their possessions were all gone. Some left for Thessaloniki but the majority for either Israel or the United States. By 1970, Veria's Jewish community was transferred to the Jewish Community of Thessaloniki.
In 2002, when the renovated synagogue was reopened, the Central Board of Jewish Communities in Greece published a pamphlet containing a detailed history of the Jewish Community in Veria.
Source: David B. Green, Mystery, Nazis and Paul the Apostle, The Secret History of One of Greece's Oldest Jewish Communities, Haaretz, Aug 26, 2018