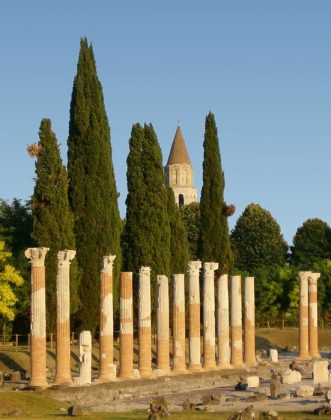 The Jewish presence in this city is attested since at least the 1st century BC on the epitaph concerning one of its inhabitants.
Archaeological excavations carried out in the region have made it possible to find traces of Hebrew characters in buildings, mainly churches.
Nevertheless, despite such characters appearing in many churches, it could not be established whether it was previously a synagogue or not.
A stele has been found dating from 1140 with Hebrew inscriptions, and in this case, contrary to doubts about the buildings, it is indeed a Jewish tomb.
Among the characters from Aquileia, the family of the poet David ben Mordechaï Aboulafia should be noted.