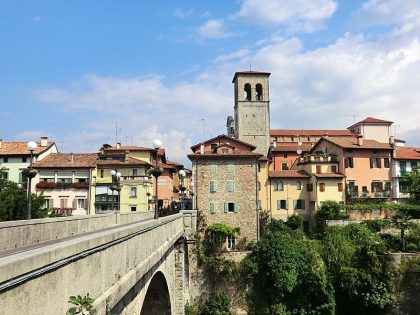 Cividale del Friuli is a Roman town with famous walls that bear witness to its age and to the name it bears for the region. It allows you to travel back in time through its narrow streets.
The Jewish presence dates back to at least the 13th century, as documents attest. Among them, the Or Zarua of 1239 mentions the existence of a rabbinical court and a Jewish community in the town. This installation was motivated in particular by the favourable reception of the local authorities of the time, as indicated by a text of 1321 which recognises their rights. A declaration reinforced by a contract between the town hall and the Jewish community in 1349, allowing them to live their faith and work in the city. An active life not limited to the activities forbidden to Christians by the Papacy, the Jews also integrated commerce, medicine and other trades.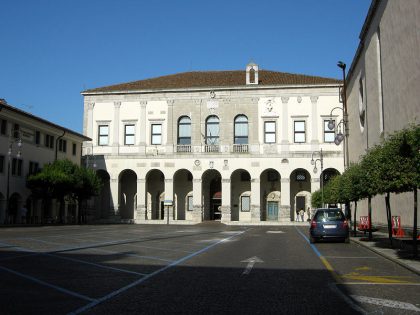 There is a district still called  Giudaica, but the Jewish population seemed to live in many parts of the city, especially near the Porta Brossana. The situation of the Jews of Cividale declined from the 15th century onwards. In 1572, their expulsion was decided by the Venetian authorities. There was no revival of the Jewish community afterwards.
The city's  archaeological museum displays Jewish tombstones from the 14th century from the old cemetery. The museum has many works and artefacts that trace the rich history of the region since Roman times. A Jewish tombstone with Hebrew letters is also cemented into the arch of  Porta Arsenale Veneto.
Sources : Jewish Itineraries (de Silvio G. Cusin et Pier Cesare Ioly Zorattini), Encyclopaedia Judaica