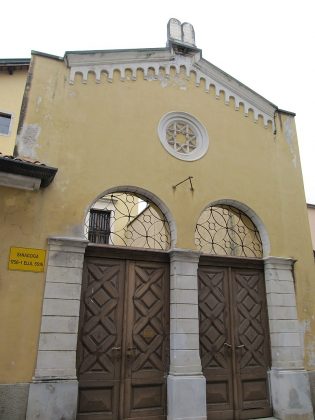 The city was part of the Austro-Hungarian Empire until the end of World War I, but heavily permeated by neighboring Italian culture.
While the Jewish presence probably dates from the 13th century, recognition of it was not materialized by local authorities until the 16th century.
In 1696, a ghetto was erected in the city. During the following century, the Jews were authorized to practice various commercial activities like the manufacture of silk and the sire, in particular by a branch of the great Italian family Morpurgo, which met with great success.
A  synagogue was erected in 1756 on Via Ascoli. Following evictions from Venetian villages and the acquisition of rights to Austrian land at the end of the 18th century, the Jewish population of Gorizia totaled 270 people in 1788.
A stable figure, then which gradually increased at the end of the 19th century, reaching nearly 900 people.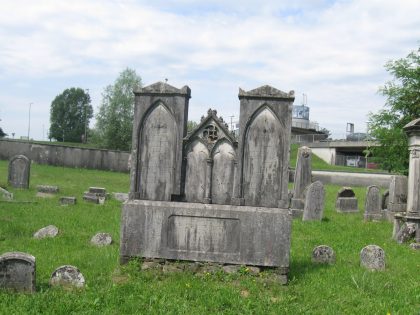 The Mussolini regime and the racial laws applied caused the departure of many Jews, who numbered only 183 in 1938. Following the German invasion of 1943, 47 Jews were deported, of whom only two survived.
The very weak Jewish presence after the war caused the attachment of these for the celebration of festivals to the community of Trieste.
During the city's separation between Italy and post-war Yugoslavia, the  Jewish cemetery remained on the Yugoslavian side. A new  Jewish cemetery was opened later.