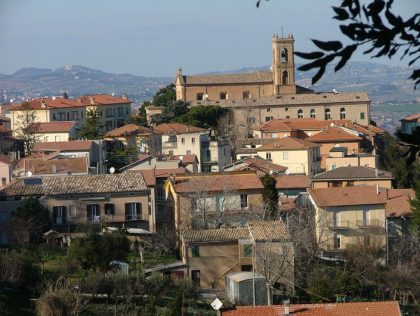 Recanati is best known for being the birthplace of the poet Giacomo Leopardi, whose name is also very present on the monuments. In particular, Piazza Leopardi with its monument to the poet.
The first documents attesting to a Jewish presence in the city date from 1336 and 1343. The names of Jews who practised the profession of pawnbroker seem, according to these same documents, to have joined an already existing community.
This is also symbolised by the existence in the last century of the cabalist Menahem ben Benjamin Recanati, as Jews often took the surname of their town of origin or their profession as their family name. Other famous people with this name include Leon Recanati, an Israeli businessman and philanthropist, and Lenny Recanati, founder of the wines that bear his name.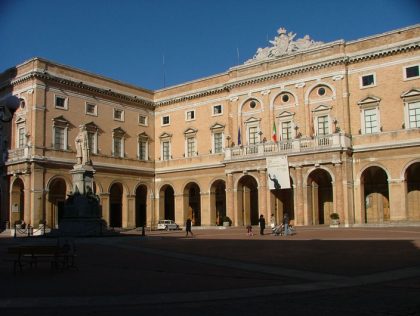 When they were allowed to do so, the Jews diversified their professional activities, especially in commerce and medicine, where, unusually in the 15th century, two women also practised this profession. There was a synagogue near the bishop's palace.
Following the papal bull of 1555, the Jews had to leave Via Vicolo Sebastiani and its surroundings. This, in order to be placed in the ghetto was created in the Monte Volpino area, where the present Piazza Bianchi is located, extending to Via Achille, where a synagogue was apparently located at number 1 of the street.
Most of the Jews left Recanati in 1569, settling mainly in the towns of Ancona, Fossombrone and Pesaro.
The Jewish cemetery was located in Campo dei Fiori, near the Cathedral of San Flaviano. A stele with Hebrew inscriptions is in the Diocesan Museum.
Sources : Marche Jewish Itineraries by Maria Luisa Moscati Benigni.