Jewish Community of Kaunas
Vytauto 50, Kaunas
Synagogue of Kaunas
E. Ožeškienės g. 13, Kaunas 44254, Lituanie
House of Chiune Sugihara
Vaizganto g. 30, 44229 Kaunas
Nothing of the Jewish presence in Kaunas remains but the synagogue, whereas before the war there was a yeshiva, a kosher slaughterhouse, and a prison. The birthplace of Emmanuel Levinas, Kaunas was before the Shoah a major center of European Judaism, with a population of 40000 Jews. The large yeshiva of Slobodka was located in a suburban district today called Vilijampole.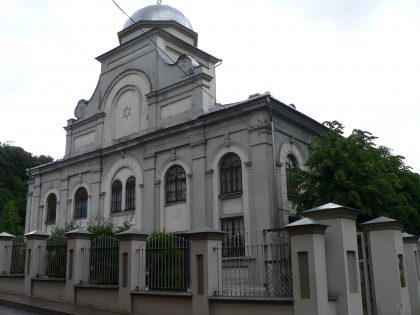 The synagogue features a blue, two-story classical facade and is located at 11 Ozheshkienes Street. The Jewish orphanage and the Jewish school were closed in 1951.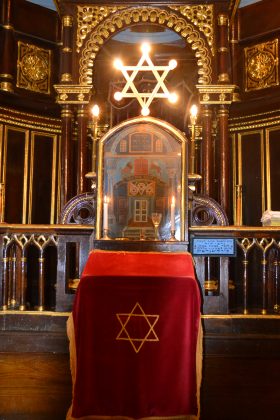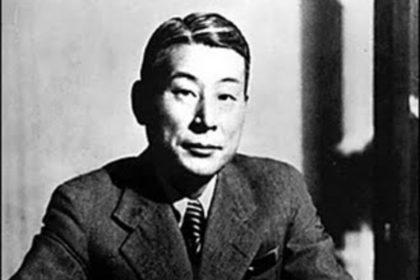 Chiune Sugihara
Based in Kaunas, Chiune Sugihara (1900-1986) was the first consul of Japan in Lithuania for a few months between 1939 and 1940. Between 31 July and 1 September 1940, Sugihara and one of his colleagues from the Netherlands saved about 6000 Jews by issuing visas, against the orders from their superiors, to let them out of the country. Sugihara stamped visas until the very moment his train was leaving Kaunas for Berlin, even throwing his stamp from his window who continued in issuing visas. This heroic action ended the consul's career and his life was obviously threatened. A lot of the Jews saved by Sugihara established themselves in Israel and since then honored his action, and at his death, the consul's memory. You can visit Sugihara's house, now transformed into a  museum which retraces the destiny of this diplomat.