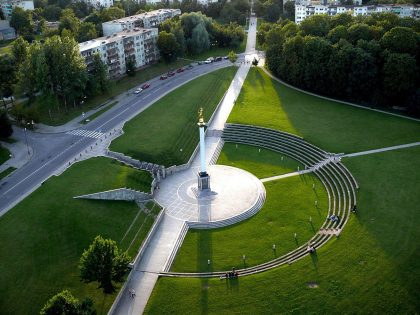 The town, capital of the region of the same name, enjoyed rapid prosperity in the 1800s thanks to its geographical location. Railways and companies were built relatively early on.
Jews worked in various economic sectors, notably as tanners, in the metal industry and in various forms of craftsmanship.
The Jewish presence in the town of Siauliai probably dates back to the 17th century. They obtained permission to build a synagogue as early as 1701. Social and cultural life was also quite varied. There were around fifteen synagogues and several Jewish schools.
The Jewish population of Siauliai was almost 10,000 in 1902, which represented three-quarters of the general population. In 1915, many Jews were expelled to inland Russia. Siauliai was one of Lithuania's main cities at the turn of the 20th century.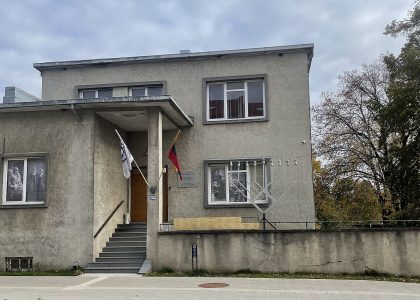 Before the German invasion, a few hundred Jews managed to flee to Russia. Of those who remained, thousands were murdered by the Germans and their local henchmen. As is often the case in the region, there were few survivors of the Shoah. A memorial has been created.
After the war, the Jewish community was gradually rebuilt. There were 4,000 Jews in Siauliai in 1960. This figure declined during the Soviet occupation and following Lithuania's independence. The old house, built in 1908 in the Art Nouveau style and owned by Jewish merchants, the Frenkelis family, now serves as a Jewish museum of local Jewish life.
In 2021, a project to build a cycle path next to a Holocaust victims' grave was suspended following complaints. The town also has a Ancient Jewish cemetery.
Sources, Encyclopaedia Judaica, Times of Israel