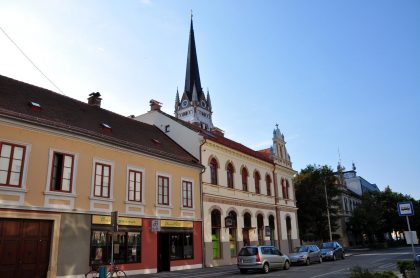 The Jewish cemetery of Murska Sobota no longer exists; it was demolished in the 1990s. The site features, however, a small monument erected in memory of the city's Jews  murdered during the war.
A city that has existed since at least the Roman period and destroyed in the conflict with the Ottoman Empire, Murska Sobota was home to the largest Jewish community of the interwar period.
The city has had at least two synagogues in its history. The first was located in a house belonging to an individual. It dates from 1860. The building was destroyed in 1995. Another, built by architect Lipot Baumhorn, was built in 1908 and demolished in 1954. A building bar has since replaced it.