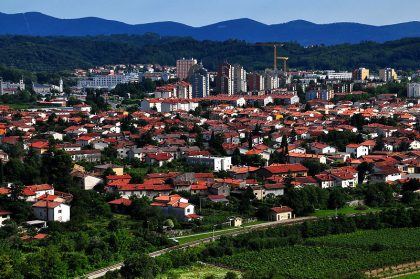 Nova Gorica was divided between Italy and Slovenia after the Second World War.
It is on the Italian (Gorizia) side that one should look for major evidence of a past Jewish presence.
In the Slovenian section, however, there is a  Jewish cemetery dating back to the fourteen century. With one and a quarter acres of surface area, it contains nearly 900 gravestones, the oldest of which date to the seventeenth century, and they are still legible. The most recent tombstones date from the Second World War. The grave of the philosopher and painter Michelstädter, who died in 1929, is found here as well.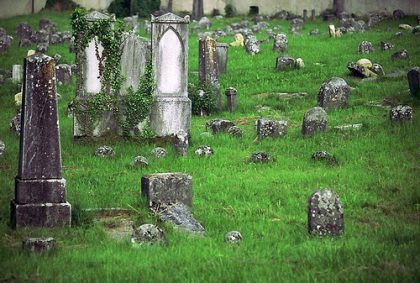 The cemetery has no caretaker, though it is apparently kept up regularly thanks to the gracious efforts of the Italian-Jewish community. The cemetery is located in the Rozna Dolina (Valley of Roses), several hundred yards from the main border passage point. Entry if free and the gate is unlocked.
A ghetto was created in the city in 1648. In 1777, the city also welcomed many Jews driven by Venice from the small surrounding villages that did not strictly speaking have a defined and demarcated ghetto. The Jewish community thus grew to reach the number of 270 members in 1788.
Most of the sites referring to the Jewish presence at the time are now on the Italian side.