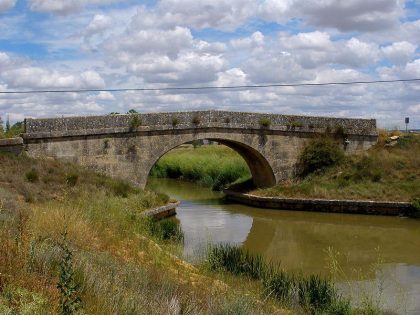 The village of Amusco is known to have had a community of some 300 Jews in the fifteenth century.
The old synagogue is still here, surprisingly positioned on the village square next to the church and village hall; it is now the Synagogue Café (Café de la Sinagoga).
The medieval synagogue was at basement level. Its powerful vaults are supported by six arches. Its design is not surprising since in those days synagogues were not allowed to be too high or luxurious. Today it is a banquet hall.