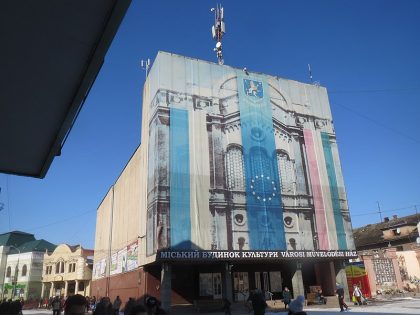 The terrifying war against Ukraine changes, of course, the function of these pages devoted to the Jewish cultural heritage of that country. Many of the places mentioned were razed to the ground by bombs. While these pages are not intended in the present time for tourism, they may be useful to researchers and students as historical references. References to so many painful histories during the pogroms and the Shoah, but also to the glorious history of Ukrainian Judaism, in its cultural, religious and Zionist dimensions. Wishing the Ukrainian people a speedy end to these atrocities of which they are victims.
The Jewish presence in Berehove probably dates from the end of the 18th century, when the city was part of the Austro-Hungarian Empire. Most of them come from Polish cities. In this period, Berehove already had a synagogue and a  Jewish cemetery.
Numerous Holocaust victims
According to a census taken in 1921, 4,592 Jews lived in Berehove. A figure which numbered nearly 6,000 a few years later in 1941. They worked in a wide variety of fields: mills, vineyards, shops, medicine and many others.
Following the Munich Agreement and the carving up of Czechoslovakia by Germany and its allies, the region came under Hungarian control. The Shoah was very brutal.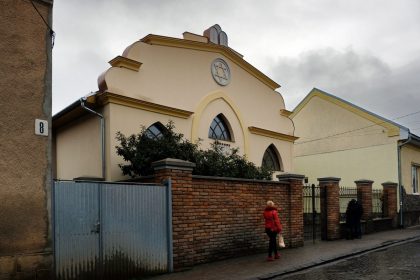 Thus, after losing many rights, the Jews were deported en masse in 1944. 11,000 Jews were deported to Auschwitz, including 3,600 from Berehove.
Visiting the synagogues
In 1959, the main synagogue was closed by the Soviet authorities and turned into a theater. As was the case in other towns like Mukachevo, prayers were then held mostly in private apartments. The former  Great Synagogue of Berehove is now a House of Culture. Its facade was covered with a drawn reproduction of the facade of the old synagogue.
While there were still more or less 300 Jews in Berehove in 1970, they are very few today. Nevertheless, a new  synagogue opened its doors recently.