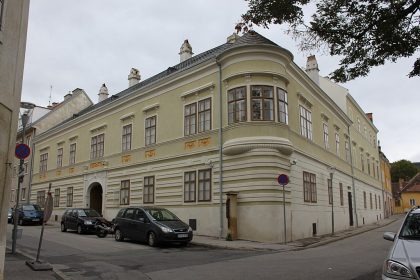 The region's sovereigns, the Esterházy dukes of Hungary, granted the Jews special protection within the seven districts of Burgenland. Since 1670, the region has been one of the most important Jewish cultural centers of central Europe.
The Jewish presence in Eisenstadt probably dates from the 14th century. A community finding refuge there from other cities but also expelled from it. But Eisenstadt is best known for having hosted one of the most flourishing communities from the 17th to the 19th centuries, since their return in 1626. Subject to fiscal pressures, the Jews were able to live there in relative freedom. Thanks in particular to the support of the Estherhazy family and prominent figures such as Samson Wertheimer (a rabbi who built a beit hamidrash), the yeshiva of Meir Eisenstadt and the one headed by Azriel Hildesheimer.
The Jews were expelled from Eisenstadt following the Anschluss of 1938. Most of them then settled in Vienna. The synagogue was destroyed and the Jewish cemetery vandalized. A handful of Eisenstadt Jews survived the Holocaust. Many Jewish manuscripts from the Wolf Museum were housed after the war in the  Landesmuseum Burgenland.
The  Austrian Jewish Museum, opened in 1972, displays numerous documents and objects,  recalling this region's highly unusual history. A visit not to be missed.

Interview with Christopher Meiller, curator and educator at the Austrian Jewish Museum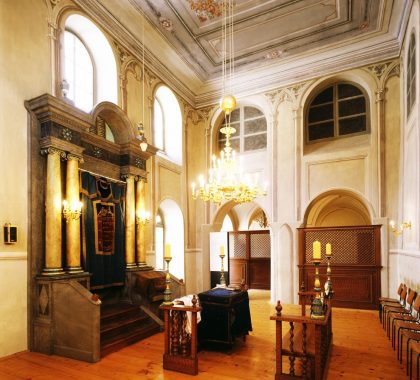 Jguideeurope: How was the Jahrzeit project materialized in the Museum?
Christopher Meiller: The "Jahrzeit project" was enabled trough an amazing discovery, when in the 1990s, 750 Jahrzeit plaques from the region were found accidentally at the attic of the museum.
Presumably they had been put there long ago, and now the museum was able to make these unique items, dating from the 18th century up until 1938, accessible to the public by adding them to the synagogue next to the exhibition rooms.
All of this accompanied by explanatory information and translations of the plaques.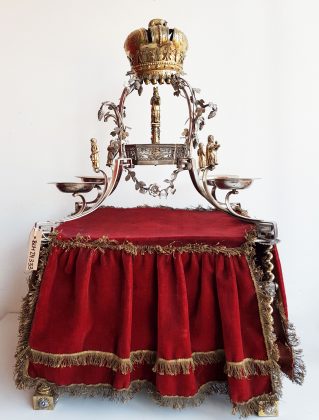 Can you present us some of the other objects shown at the permanent exhibition of the Museum?
A particularly relevant and certainly unique item is the Torah wimple of the famous rabbi Akiva Eger the Younger, a leading rabbinical authority of his time, coming from Eisenstadt. Most interesting is also a highly unusual Seder plate from the 18th century, full of remarkable and sometimes baffling details. And then, of course, there is the synagogue, not only amazing aesthetically but also the oldest synagogue still in use in Austria.
Which exhibitions are prepared for the near future at the Jewish Museum?
2022 marks the 50th anniversary of the museum and lots of creative energy and hard work is certainly going to be dedicated to providing a special program for this special occasion. The details are yet to be sorted out but the local or regional Jewish history will probably be the main focus.