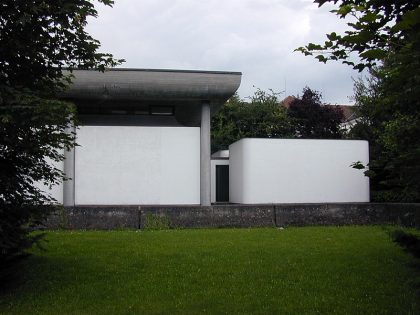 The Jewish presence in Linz dates at least from the 13th century. As for the mention of a synagogue, it dates from 1335. Nevertheless, until the end of the 15th century, their situation was rather precarious, being the victims of antisemitic campaigns and leading to an expulsion in 1421 and the transformation of the synagogue into a church five years later.
Until the end of the 18th century, Jews were only allowed to participate in daytime fairs, thanks to the permission of King Maximilian in 1494. In 1783, their participation was officially accepted by the Edict of Tolerance of Joseph II. This slow development allowed them to build a synagogue in 1824. The  Jewish cemetery dates from 1863. At that time there were less than 400 Jews in Linz.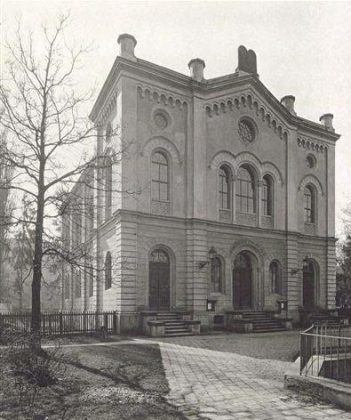 This number increased slowly over the following decades, reaching 650 in 1938. A new neo-Romanesque synagogue was built in 1877 and opened by Rabbi Adolf Kurrein, whose son, Rabbi Viktor Kurrein, wrote about the history of the Jewish community in Linz.
On Kristallnacht, 10 November 1938, the synagogue was burnt down and razed to the ground, with the city's fire brigade only allowed to protect the adjacent buildings. Jewish-owned shops were "Aryanised" and the Jews were arrested and deported, as the town was designated by the Nazis as an important place in relation to the Fuhrer's life and therefore had to be emptied of Jews. About 300 Jews from the region were murdered during the Holocaust.
After the war, the synagogue was reconstituted with just over 200 people. A new  synagogue, built on the site of the old one by the architect Fritz Goffitzer, was opened in 1968.
Sources : Encyclopaedia Judaica, https://www.ikg-linz.at/