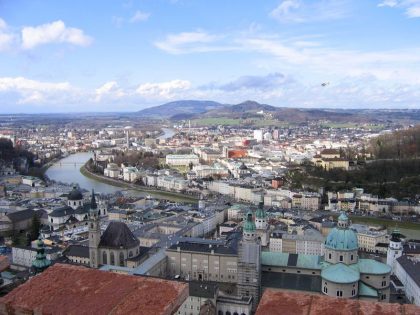 The Jewish presence in Salzburg probably dates back to Roman times, when the city was called Luvavum. The first written record is from an earlier period, when the city was re-founded under its present name and a Jewish doctor treated Bishop Arno of Salzburg (785-871).
In the 12th century, a Judengasse, or "Jew's alley", was located near the cathedral. The synagogue had been located at number 15 of this alley since the 14th century. In the following century, the Jews were attacked and expelled from the city.
It was not until the end of the 19th century that the Jewish community was able to re-establish itself. In 1893 a synagogue was built at 8 Lasserstrasse and a year later a  Jewish cemetery was built. Theodore Herzl, who stayed in Salzburg as a lawyer, described the climate of the time as being between a certain softness of life and a clear presence of anti-Semitism. This vision, which oscillated between enthusiasm and fear, was included on a memorial plaque in Salzburg a hundred years later.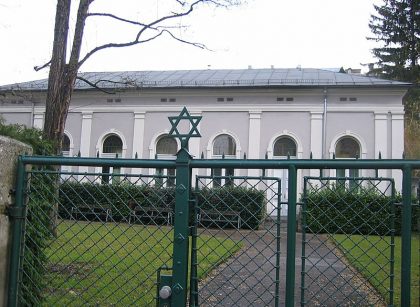 However, despite certain fears, Jews were able to contribute to the cultural and artistic influence of the city. Max Reinhardt and Hugo von Hoffmannsthal, for example, were very active in the creation of the Salzburg Festival. In the 1930s, the author Stefan Zweig welcomed the European intelligentsia.
Following the Anschluss of 1938 by Nazi Germany, the synagogue was destroyed and the Jewish population was the victim of much violence. 70,000 Austrian Jews were murdered during the Holocaust, mainly in Vienna, which was the main community. About 400 stolpersteine, or memorial stones, have been placed in Salzburg in memory of the Jewish and non-Jewish victims of the Shoah.
Today, about 100 Jews live in Salzburg. The  synagogue has been rebuilt and is used by worshippers mainly on Shabbat and on major holidays.
Sources : Encyclopaedia Judaica, Times of Israel