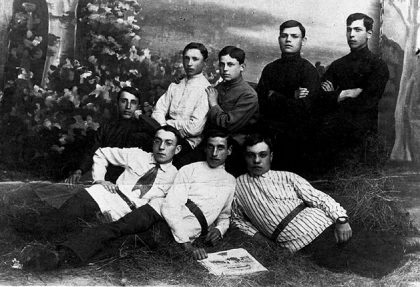 The first Jews probably settled in Mir in the 17th century. On the eve of the Second World War, 2400 members of the community lived there, half of the city's population. A famous Lithuanian yeshiva participated in the influence of this city for the Jews of Europe.
All of Mir's Jews were murdered by bullets, except 200 who escaped the day before the last German shooting in August 1942, thanks to the help of Oswald Rufeisen. The majority of survivors join the ranks of the resistance in the forest.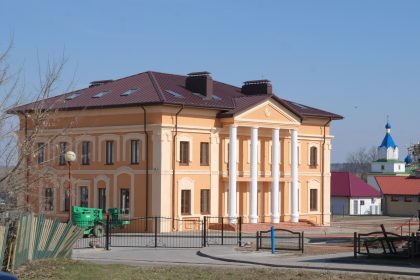 If the city is Mir is known for its magnificent castle, it also houses a synagogue. It is advisable to visit the Mirskoy Posad Museum to learn about the history of the city and its Jewish community.
Built in 1896, the synagogue building was renovated in 2005 and now houses a hotel. The old Lithuanian yeshiva has become a library.
There are no more Jews in Mir today.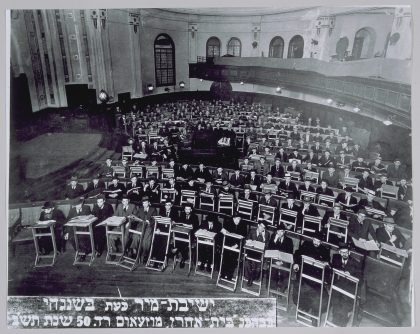 From Mir to Jerusalem, via Kobe: the adventure of the greatest Yeshiva in the world
The Mir yeshiva was founded in 1885 and played a central role in the life of the local, regional, and global community. During the First World War, the yeshiva was transferred to Poltava, Ukraine. It re-established herself in Mir in 1921. In the period between the two world wars, it became the best known center of Jewish studies in the world. It was home to 500 students from as far away as the United States or Australia. After the occupation of the city by the Soviet Army (1939-41), the yeshiva moved to Vilnius. Lithuania will not remain independent for long. After its annexation, the yeshiva directors learn that Chiune Sugihara, the Japanese consul, issues travel visas to the refugees. The majority of the students and teachers of the yeshiva obtain visas and the school reopened in Kobe in 1941.
Expelled again, as Japan joined the Axis, the yeshiva took refuge in Shanghai. It moved to the Beit Aharon Synagogue, which opened in 1920. At the same time, two of the yeshiva's directors fled Europe in 1939, one to Palestine, the other to the United States. When the "branch" of Shanghai was closed in 1947, the students divided themselves between the yeshiva of Jerusalem and that of Brooklyn. The Mir yeshiva of Jerusalem today welcomes 6,000 international students, it is the largest in the world.