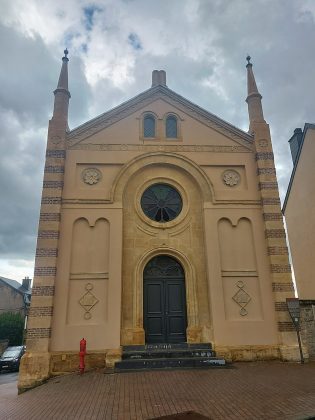 Arlon is a very ancient town, dating back to the Gallo-Roman period.
Since 1831, after the national independence, the Belgian constitution regulates the Jewish cult in the same way as the other recognised religions. Nevertheless, it was not until about thirty years later that the first official synagogues were built and inaugurated. In the meantime, prayers and religious festivals were organised in transitional places. It was not Antwerp or Brussels, but Arlon that hosted the first synagogue, inaugurated in 1865.
The Jewish community of Arlon, whose first members probably settled in the 12th century, numbered 130 people, mainly from Alsace-Lorraine and working as horse and cattle traders. In 1861, given that the house of prayer in the rue de l'Esplanade had become too small, the town of Arlon allocated a plot of land for building and requested the services of the architect Albert Jamot.
Its style was inspired by the synagogues of the Moselle, its exterior façade being the only slightly distinctive element. Tables of the Law crown its triangular pediment. Despite this momentum, the Jewish community of Arlon did not grow as much as those of Brussels, Antwerp and Liege.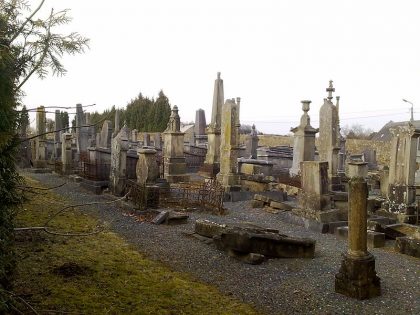 Following the Shoah, which claimed many victims among the Jews who were unable to join France, survivors tried to rebuild Jewish life there. A monument in the Jewish cemetery of Arlon commemorates the victims of the Shoah. This cemetery, which dates from 1856, is the oldest in Wallonia still in use and the only one, together with the Dieweg cemetery in Brussels, which contains graves from the 19th century.
By the turn of the 21st century, there were only about 40 Jews left in Arlon. The synagogue was closed in 2014 for restoration and opened on Rosh Hashanah 2019, when Rabbi Jean-Claude Jacob welcomed the congregation. Today it remains a much-visited local landmark.
Sources : Musée juif de Belgique, Consistoire, Times of Israel, Politique et Religion : le Consistoire Central de Belgique au XIXe siècle