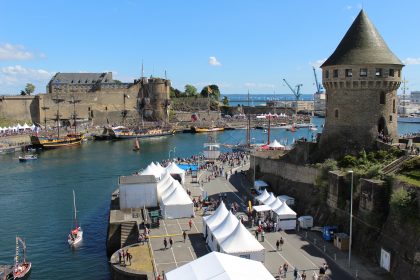 During the 1808 census, only the presence of 34 Jews was counted in the department.
In 1816, Simon and Michel Lipman, merchants, asked for the possibility of obtaining a Jewish cemetery in Brest. Simon's house was used as an oratory for the community of Brest.
50 years later, there are 59 Jews in Brest. At that time, a letter from the sub-prefecture mentioned the existence of an "Israelite temple" and the presence of an officiating minister.
It is the first recognized Jewish community in Brittany, but its development has been rather modest.