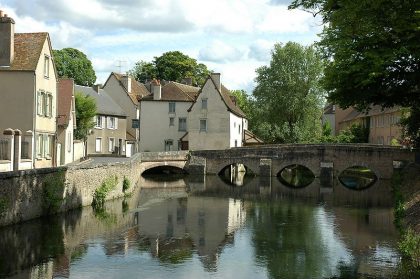 The Jewish presence in Chartres seems to date from the 12th century, documents attest to it for 1130.
Places still mark this presence such as the  rue aux Juifs. The old synagogue would have been located where the Saint-Hilaire hospital is now.
At the end of the 19th century, dwellings in the streets of the Jews will be sources of inspiration for the novel La Terre by Emile Zola.
Among the illustrious Jews of Chartres, note the presence of Mattathias, a contemporary of Rashi, but also Joseph of Chartres, author of biblical commentaries, and the poet Samuel ben Reuben of Chartres.