Grand Synagogue of Lyon
13 Quai Tilsitt, 69002 Lyon, France
Neveh Chalom Synagogue
317 Rue Duguesclin, 69007 Lyon, France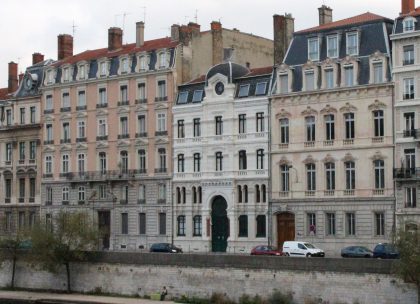 The Jewish community in the historical capital of the Gauls and, for historians, capital of the French Resistance, has now regained an undeniable dynamism. There are many notable sites surrounding the  Grand Synagogue, built in 1864, as well as some excellent kosher restaurants. All in all, they make Lyon a very pleasant stop. Event information is available from the Chief Rabbinate.
As in many French cities, the presence of Jews there probably dates back to the Roman Empire, but was recorded in the Middle Ages.
This, from the 9th century when they formed an important community. They then lived near rue Juiverie, at the foot of Mont Fourvière.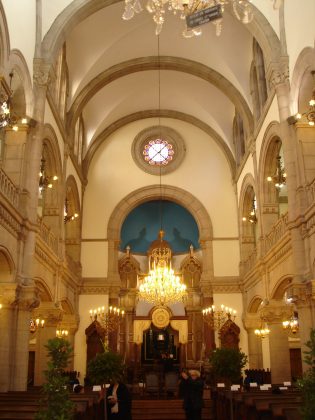 The Jews were expelled in 1250, but resettled there a hundred years later. Another round trip of this kind took place at the beginning of the 15th century.
The sustainability of Jewish life in Lyon took shape with the French Revolution, as in many other cites of France. Made up of families from Comtat Venaissin, Alsace, Bordeaux and Avignon, they bought land to establish a cemetery.
From 300 in 1830, the number of Jews rose to 700 in 1840, mainly thanks to the arrival of Jews from Alsace-Lorraine. They lived largely rue Lanterne and rue de la Barre.
In 1864, the Grande synagogue de Lyon was opened Quai Tilsitt. Long discussions took place with the authorities. The municipality made available the salt granary land in 1862 and it was built by the architect Abraham Hirsch.
The city also hosts a Sephardic rite synagogue,  Neveh Chalom, built in the early 20th century by Jews from Greece and Turkey.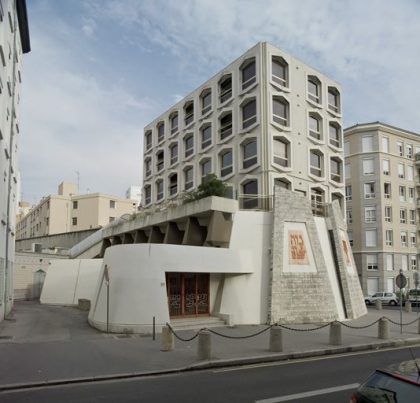 Large center of the Resistance, the Jews took part in it considerably. It was in this city that Jean Moulin, sent by General de Gaulle to organize the Resistance, was arrested and tortured.
Cardinal Pierre Gerlier publicly denounced the abuses committed against the Jews and participated in the efforts of the Resistance.
If the city of Lyon counted only 7000 Jews after the war, this figure increased rapidly with the reindustrialisation and the arrival of the Jews of North Africa.
Thus, in 1969 there were nearly 20,000 Jews in Lyon.
The city also has a Jewish cemetery.
There are also Jewish communities in the cities of the region, mainly in Villeurbanne. Several synagogues, mikvaot and study centers have settled there.