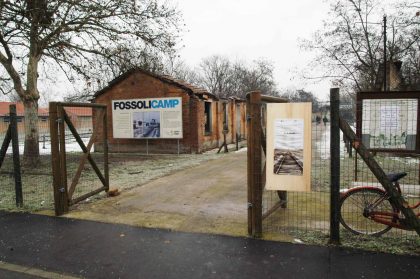 An internment camp was opened during the Second World War near the village of Fossoli. Established by the Italian army in 1942, it served as a prison for Allied soldiers, mainly British.
Following the German occupation of the country and with the participation of local soldiers, the prisoners were deported to concentration camps. Within a few weeks, almost 1000 Jews were imprisoned there. In all, 5,000 prisoners were subsequently deported, half of them Jews.
From the time of its liberation until the 1960s, the Fossoli camp served as a place of refuge for refugees, foreigners and Italians fleeing from the neighbouring towns run by Tito's regime.
In the 1980s and 1990s, the camp was transformed into a place of remembrance and a study centre dedicated to Primo Levi, who was imprisoned in the camp and deported.