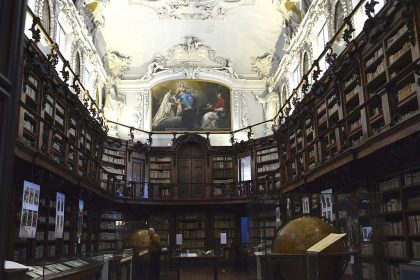 The Jewish presence in the town of Ravenna seems to date back to the 3rd century. Settling mainly at the end of the Middle Ages, the Jews practised the trades of wine merchants and goldsmiths.
Following the takeover of the region by the papal authority, brutal measures were taken, a synagogue was burnt and Jews were attacked. Those who remained, were expelled and returned during the 16th century were eventually placed in the ghetto near the present Via Luca Lunghi.
The  Biblioteca Classense holds ancient Hebrew manuscripts, some of which were published in the 16th century. Among them is the Sefer Kol Bo, dating from 1525, printed by the workshop of Gershon Soncino of Rimini.
Near Ravenna, in Piangipane, there is a  cemetery of the Allied troops. There are 34 graves of soldiers of the Jewish Brigade who fought for the liberation of the area.