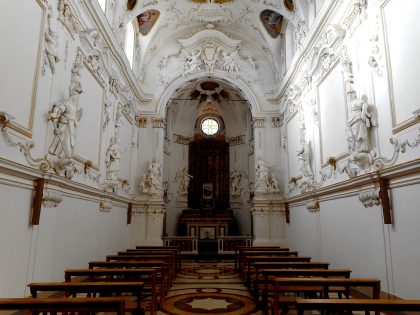 The Jewish presence in Palermo dates back to Roman times. Documents found in the Genizah of Cairo attest to their presence in the Middle Ages. Some of them arrived as slaves during the period of Muslim domination. They were freed financially by their co-religionists. Nevertheless, the Jews managed to emancipate themselves and participate in the active life of the city during this domination, although they were subject to particularly heavy taxes.
Under the subsequent Norman rule, from 1072 onwards, this unjust taxation remained. However, their rights as citizens were fully recognised. They worked in many sectors: fishing, crafts, dyeing and silk, among others. They developed the silk industry extensively. According to Benjamin of Tudela, 1500 Jews lived in Palermo in 1172.
The development of the community continued despite religious pressures and accusations of blasphemy and the continuation of disproportionate taxes. In 1473, these accusations of blasphemy resulted in the trial and execution of several Jews. The following summer the Jews were attacked again.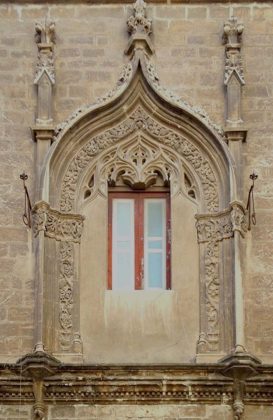 When the expulsion of the Jews from Palermo was formalised in 1492, there were about 5,000 Jews in the city. Following the expulsion, just under 200 families of converts remained in Palermo. In the 18th century, the descendants of some of these Jews tried to resettle there.
However, very few Jews lived there in that period or in the two centuries that followed. A temporary synagogue was built by soldiers of the Allied troops who liberated the city during the Second World War.
Since 2013, Hanukkah has been celebrated in Palazzo Steri, the place where the authorities of the Inquisition were once housed. Many people were imprisoned and tortured there.
A mikveh was found in a courtyard of the  Palazzo Marchesi, which was the seat of the Inquisition in the 16th century. Hebrew inscriptions have also appeared in the  Palazzo Chiaramonte-Steri, which served as the seat of the ecclesiastical court and prisons.
In 2018, the Archdiocese of Palermo donated a building to the city's Jewish community, the Oratory of Santa Maria del Sabato. The building is located in the complex of the monastery of San Nicola da Tolentino, in the heart of Vicolo Meschita, the old Jewish quarter of Palermo. The community was allowed by the city to rebuild a  synagogue there.
The ancient synagogue of Palermo was particularly beautiful according to the observers of the time and was located nearby. The Archbishop of Palermo Corrado Lorefice was honoured with the Wallenberg Medal for having enabled the rebirth of the Jewish community of Palermo with this donation, as well as for his promotion of interreligious dialogue.