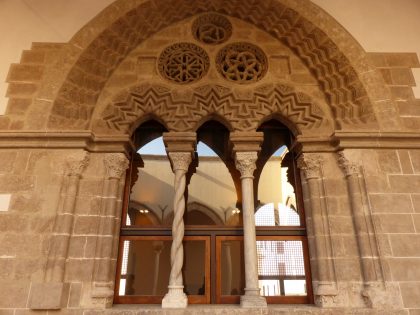 The Jewish presence in Sicily seems to date back at least two thousand years. Some archaeological traces and the life of personalities of the time, such as the historian Caecilius of Calacte, attest to this.
The various conquests of the island, particularly by the Arabs and the Normans over the centuries, also evoke their presence. The cities of Palermo, Syracuse, Naso, Messina and Catania are all examples.
In 1171, Benjamin of Tudela mentions in his famous travel diary the existence of Jewish communities in the cities of Palermo and Messina.
In the 14th century, Frederick II (1296-1337) protected the Jews from the persecutions of the Crusades and religious threats, also allowing them to practice different trades, especially in silk processing. However, they were not allowed to practice medicine or governance. Frederick III gave similar protection to Jews from religious threats.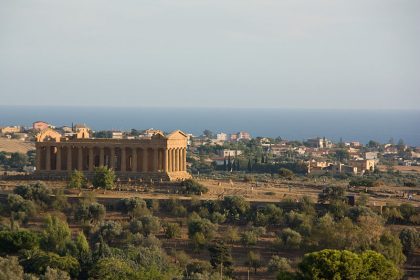 From the end of the 14th century to 1474 the situation of the Jews improved, especially with the lifting of occupational and urban restrictions.
Nevertheless, in that year 360 Jews were massacred in the town of Modica. And probably about 500 in Noto. The chain of violence continued, despite the occasional attempt by leaders to protect them.
Following the measures taken by the Inquisition in Spain, the 30-40000 Jews of Sicily were forced to leave the island when a decree was issued in 1493.
Most left, some converted and others lived as Marranos. There were then about fifty communities, the largest of which was Palermo with 5000 Jews.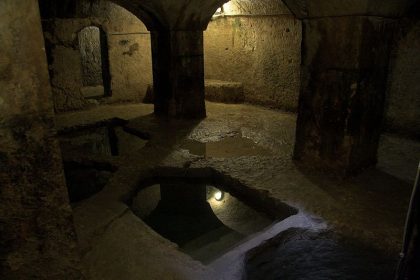 Few Jews returned since, despite some attempts in the 18th century mainly. It is estimated that in 1965 only about 50 Jews lived there. Nevertheless, contemporary research shows that there are many Sicilians who probably have Jewish origins.
Renewed interest in the island's Jewish cultural heritage was sparked by the discovery of a mikveh in 1987 in the city of Syracuse. Especially since the mikveh was very well preserved over time. Rabbi Di Mauro, who was born in Sicily before emigrating to the United States, returned to the island in 2007 and re-established Jewish life.
In the 2000s, associations began to organise festivities, research and conferences in Palermo, notably by the Italian Institute of Jewish Studies, in order to highlight the Jewish history of Sicily. This was done in connection with the Jewish community of Naples, the main one in Southern Italy.