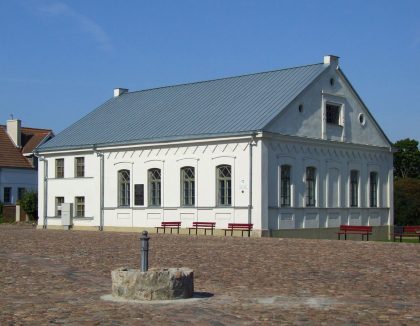 The town of Kedainiai dates back to the 14th century, making it one of the oldest in the country. Under the Kishkis family, who ruled the town from 1490, Jewish merchants were invited to settle. The city became a Calvinist centre in the mid-16th century, and Jews were granted civil rights and freedom of worship. They worked in a wide range of sectors, reflecting this successful integration: import-export, trade, crafts, agriculture, etc.
In 1766, 500 Jewish families were registered in Kedainiai, which became a major place of learning at the time. But when the region came under Russian administration, the Jews lost many of their rights. From the middle of the 19th century, the Jewish population declined from almost 5,000 in 1847 to 3,733 in 1897, mainly as a result of waves of migration at the end of that century.
Expelled by the Russian authorities to the interior of the country during the First World War, the Jews subsequently resettled here. They then worked mainly in agriculture, making up 2,500 inhabitants in 1923.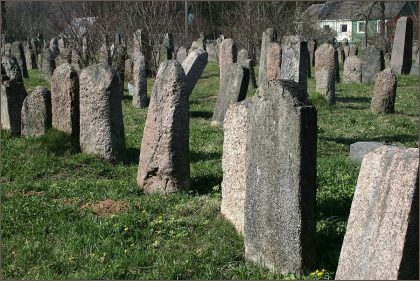 In 1939, Kedainiai took in refugees from Poland fleeing Nazism. Most of the Jews present in the town during the Holocaust were massacred by the Nazis with the help of local militias.
Today, two synagogues remain in Kedainiai, one opposite the other. They were used as warehouses after the war and were restored at the beginning of the 21st century, now forming a cultural complex. The smaller of the two, the Winter Synagogue, was built in 1837.
A permanent exhibition in the former women's section traces the city's Jewish history, showing the community's former sites and commemorating the victims of the Shoah. The summer synagogue is older, dating back to 1784. An ancient Jewish cemetery and a more recent Jewish cemetery are located close to the town. A monument has been erected in the forest on the road to Dotnuva, where many Jews were massacred during the Shoah.
Sources : Encyclopaedia Judaica