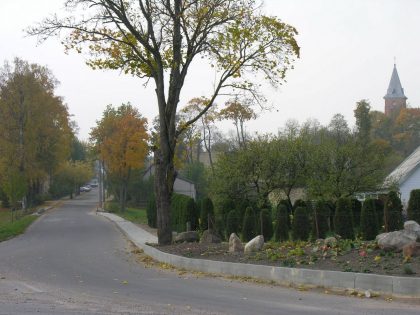 Tirksliai is a small town in northern Lithuania. The Jewish presence in Tirksliai probably dates back to the 18th century.
Like most other regional religious establishments, the community built a wooden synagogue in the 19th century, which housed numerous manuscripts in Hebrew and Yiddish. It had several entrances, probably to allow separate entrance for men and women.
The Jewish community was decimated during the Shoah. The synagogue was first used as a warehouse by the Soviets, and was restored following Lithuania's independence.