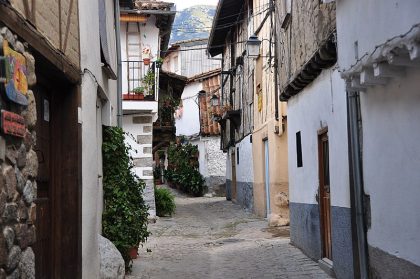 Although the Judería is Hervás was small, a local proverb that "in Hervás there are many Jews" made the quarter famous. It stood close to the Ambroz River near the town's exit.
The Calle Rabilero and Calle de la Sinagoga are the most picturesque, with a fine fountain dedicated to Jewish-Christian friendship and two-story brick and chestnut-wood houses with many flowers.
Local bakers continue to make an unleavened bread, homazo, possibly in memory of the matzohs eaten by the Jews at Passover.