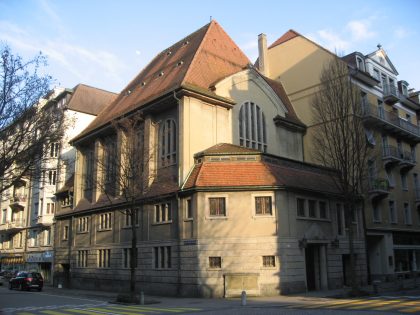 The Jewish presence in Lucerne probably dates from the 13th century. During the Middle Ages, as in many other towns in the region, the situation of the Jews varied between welcome, persecution and expulsion, depending on the power in place. In the wave of major expulsions which took place between the end of the 14th and the end of the 15th century, the Lucerne Jews were expelled in 1384.
At the beginning of the 19th century, the Jewish community was re-established in Lucerne. There was a place of worship, a mikve, a school and social associations.
In 1912 the  Lucerne synagogue was built with the support of Josef Croner, a resident of Karlsruhe who was enthusiastic about the city and the community. It was designed by the architect Max Seckbach.
While many people found refuge in the interwar period and during the Holocaust, the Jewish population declined in the second half of the 20th century, mainly to other cities in the country.
In 2021, there are about 40 Jewish families in Lucerne.