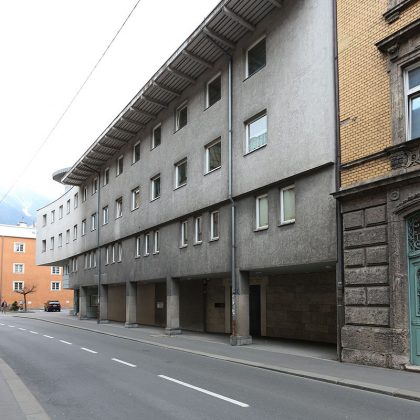 The Jewish presence in Innsbruck dates back to at least the 13th century, but they settled here mainly from the beginning of the 17th century, during the reign of Duke Ferdinand II (1618-1623). In this tolerant era, they participated in civic life. However, following his death, these rights and permissions were limited and most were expelled in the 18th century.
It was not until the constitution of 1867 that Jews settled in the city again, mainly from the liberal stream. A few hundred Jews lived in Innsbruck before the First World War. Very patriotic, a good number of them fell at the front.
Following the Anschluss and the Kristallnacht of  November 1938, Jewish-owned shops and houses were confiscated and destroyed and community leaders were murdered. More than 200 Jews from the region were victims of the Shoah.
In the aftermath of the war, about 100 survivors recreated a Jewish community. A prayer hall was opened in Zollerstrasse in 1961. In 1988, to commemorate the 50th anniversary of the pogrom, a ceremony was held in the presence of Christian and Jewish religious authorities, including Bishop Reinhold Stecher and Chief Rabbi Paul Haim Eisenberg.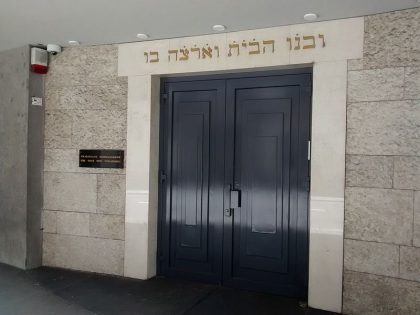 As a result, it was decided to build a new synagogue on the site of the old one. The foundation stone was laid in 1991 and the inauguration took place two years later. In 1997, a  menorah was placed on the Lanhausplatz to commemorate the victims of the Shoah.
There were only about 60 Jews at the turn of the 21st century. The Jewish community centre, located in the  synagogue building, also has a library and a hall for events. In 2019 the community published a book about Jewish life in Innsbruck, written by Niko Hofinger, Sonja Prieth and Esther Pirchner.
The  Jewish cemetery is located within the western city cemetery. They have been buried there since 1864.
Sources : Encyclopaedia Judaica, https://www.ikg-innsbruck.at/en/