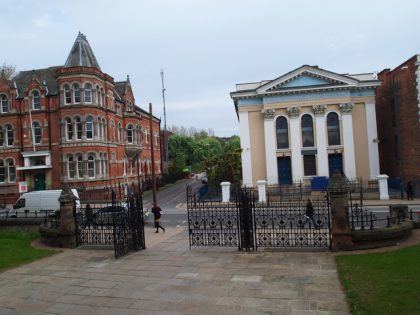 In the 13th century, the Jewish community of Nottingham was one of the 27 recognized by the Kingdom. It suffered a violent attack in 1264 during the Barons' War, then was a victim like other English Jewish communities of the Edict of expulsion of 1290.
A moving synagogue
From the resettlement of the Jews in England in the middle of the 17th century until the beginning of the 19th few Jews lived in Nottingham.
In 1805, the Jewish community organized in the city and acquired a cemetery in 1822. Nottingham had 50 Jews in 1880, who set out to build a  synagogue ten years later, located on Chaucer Street. She moved twice: in 1954 to Shakespeare Street and in 2017 to Highest street.
The development of Nottingham with the help of Lewis Heymann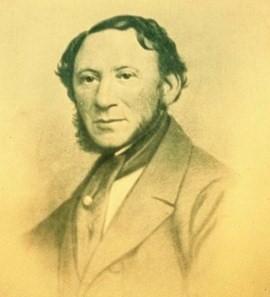 Lewis Heymann (1802-1869), a German Jewish immigrant, was a prominent figure in the city. A lace merchant, his creative spirit and good management enabled Nottingham to become the lace capital of the world following the success of the Great World Expos of 1851 and 1862. In 1857 he was elected mayor of Nottingham.
In 1939, the city counted 180 Jews. A number that grows following the arrival of Jewish refugees during the Shoah. At its peak in the 1960s, the community grew to 1,500 people.
Currently, there are less than 1000 Jews in Nottingham. The city has two synagogues: one orthodox (the Hatikvah on Highest street) and one  liberal.