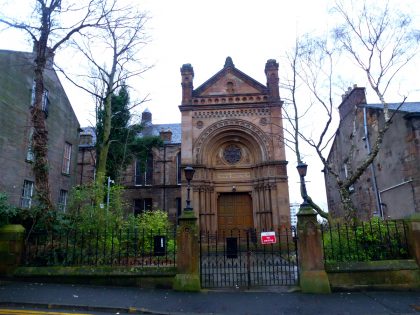 Most of Glasgow's synagogues are in the suburbs, where the majority of the city's 6500 Jews now live. The oldest of them, dating from 1879, is in  Garnethill.
As in the rest of the country, the first Jews to settle in Glasgow did so mainly between the end of the 18th century and the beginning of the 19th. In 1831, there were 47 Jews in Glasgow, most of them from Eastern Europe. From 1833, Moses Lisenheim, the city shohet, welcomed into his home what served as a synagogue. Two years later, the Jews bought a plot to bury the dead.
In the middle of the 19th century, 200 Jews lived in Glasgow. The Glasgow Hebrew Congregation was built in 1858.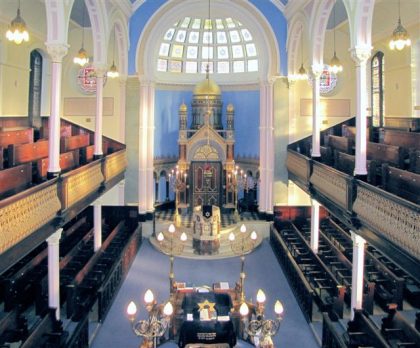 This inaugurated the construction of other synagogues in the city, mainly that of Garnethill. A development parallel to the integration of thousands of Jewish refugees from Eastern Europe, fleeing the pogroms. Some of them continued on to North America and the rest settled in Glasgow. The population evolved at this time to 4000 Jews in 1897 and 6500 in 1902.
Glasgow experienced a great development in its Jewish life during the first six decades of the 20th century. And differed from other Scottish towns by the presence of a yeshiva and a Jewish school, Glasgow University also teaching Biblical studies and modern Hebrew. Some of the great university professors include Noah Morris, Michael Samuel and David Daiches Raphael. Note also the presence of the newspaper The Jewish Echo, a weekly founded in 1928, joined in 1965 by The Jewish Times.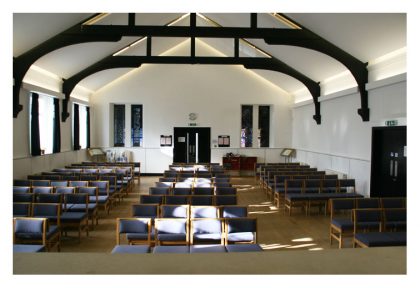 If 13,400 Jews lived in Glasgow in 1969, this number fell to 6,700 in 1995, then 4,224 in 2001. There are six synagogues in Glasgow today. The Garnethill is Glasgow's oldest operating. It was built by architect John McLeod. If you would like to learn more about the history of Scottish Jews, you can direct a request to the  Scottish Jewish Archives Center located in Garnethill Synagogue. Created in 1987, it houses many objects retracing 200 years of Scottish Jewish life. Among them, more than 6000 photos and many old manuscripts, but also days, plaques, paintings and sculptures. The place is open to everyone, regularly welcoming students and researchers.
The second synagogue built and still in operation is  Or Hadash. Dating from 1931, it has met with growing success for several decades. It is the only liberal synagogue in Scotland. The other four synagogues are that of  Giffnock (built in 1938), then those of Netherlee, Langside and the Shul in The Park.
There are several places to eat. In particular  Mark's Deli which is full of many products but also the  L'Chaim restaurant and the Sora's café which adjoins the Giffnock synagogue.