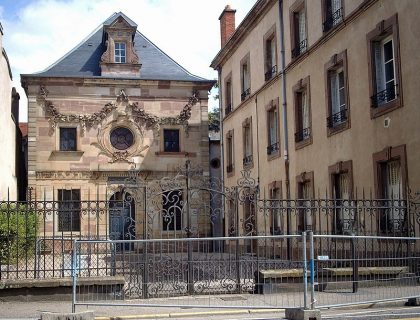 The Jewish presence in Lunéville is mentioned at the end of the 15th century, shortly before the expulsion from Lorraine.
Only two families were allowed to settle in the city at the beginning of the 18th century. And only sixteen lived there in 1785 when the  synagogue was built by the architect Charles Augustin Piroux, the first to be built in the kingdom of France since the 13th century.
An exceptional authorization granted by Louis XVI, hence the presence of royal symbols on its facade. Six years later, a  Jewish cemetery is granted.
Following the momentum throughout French territory following the Revolution of 1789, the Jewish population obtained the rights of citizens in Lunéville.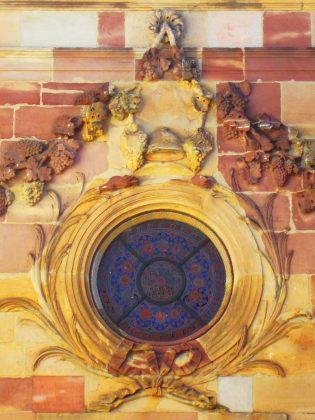 315 Jews lived in this town of Meurthe-et-Moselle in 1808 and 400 in 1855. Equal rights also favor intellectual and cultural development. In particular by the publication of Hebrew texts. The war of 1870 caused the flight of Jewish refugees who settled in the region.
Eighteen Lunévillois Jews fell with their arms in their hands during the First World War and six during the Second. Of the 194 Jews deported during the Shoah, only 9 survived.
In 1969, the city had around 200 Lunévillois Jews, a large part of whom came from North Africa.
There is also in Emberménil, near Lunéville, a  Museum in homage to Abbé Grégoire, parish priest of Emberménil, who fought fiercely for the emancipation of the Jews of France during the Revolution.