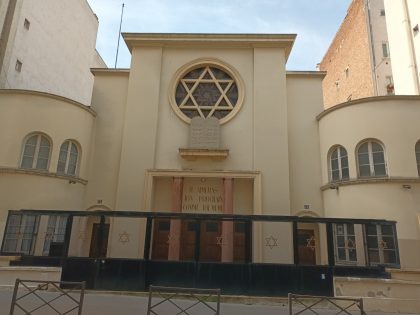 "Here is buried the body of Sieur Salomon de Perpignan, one of the founders of the Free Royal Drawing School established in the year 1767 of the glorious reign of Louis XV in the city of Paris…Died 22 February 1781". These are the words on one of the oldest tomb in Paris's Jewish cemetery. They give an idea of the social importance acquired by the "Portuguese" Jews of Paris in the eighteenth century, even though they were only "tolerated" as an exception to the expulsion edict, which was still in force.
This small plot of land was bought on 3 March 1780 by Jacob Rodrigue Pereire, an "agent of the Portuguese-Jewish nation in Paris". The legality of the cemetery was recognized in an edict that allowed Jews to be buried there "at night, without noise, scandal, or ceremony, in the accustomed manner". The cemetery was closed in 1810, when Père Lachaise opened a special area for Jewish sepulchers. It now lied hemmed in between the tall buildings of this modern quarter.
Many Jews lived in the artistic neighborhood of Montmartre before the war. Among them, the families of artist Marcel Gotlib and writer Joseph Joffo. A beautiful synagogue is still there today.