Montparnasse cemetery
3 Boulevard Edgar Quinet, 75014 Paris, France
Homage to Captain Dreyfus
Place Pierre Lafue, 75006 Paris
ACIP Synagogue
14 Rue Chasseloup Laubat, 75015 Paris, France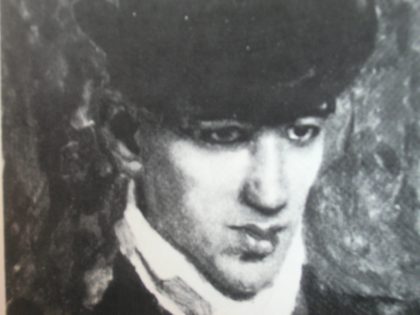 At the beginning of the twentieth century, the legendary bohemia of Montparnasse included many Russians Jewish painters who had fled the anti-Semitic pogroms of the day. Among them were Soutine, Chagall, and Zadkine. Others, such as Modigliani, were simply attracted by the city's prestige and contributed to the tremendous creative effervescence of the day.
Division 22 of the  Montparnasse cemetery (Cimetière du Montparnasse) is the resting place of the painter Jules Pascin, one of the "artistes maudits" who lived out his wild, nocturnal life in this quarter. Born in Bulgaria in 1885, he committed suicide in Paris in 1930. A drawing engraved on his tombstone evokes his work, accompanied by the words: "A free man, hero of dreams and desire, opening the golden doors with his bleeding hands, flesh and blood, Pascin disdained to choose and, master of life, ordained his own death." A little further on, in Division 28, a white stone bears the name of the officer Alfred Dreyfus (1859-1935). Here lies the man who was wrongly accused of high treason, of betraying French military secrets to Germany.
Homage to Captain Dreyfus (Hommage au Capitaine Dreyfus) is a sculpture by cartoonist Louis Mitelberg, best known as Tim. It functions on two levels: Captain Dreyfus is depicted presenting his arms, but his sword is broken -representing the degradation of his first trial.
West of Montparnasse, near the avenue de Ségur, curious travellers will make a point of visiting what older Parisians consider to be the capital's most handsome and original  synagogue. Consecrated on September 29 1913, it was designed by the architect Bechmann. The square hall has sides fifteen yards long. The gallery is supported by wooden columns that rise all the way to the octagonal wooden dome of the roof.