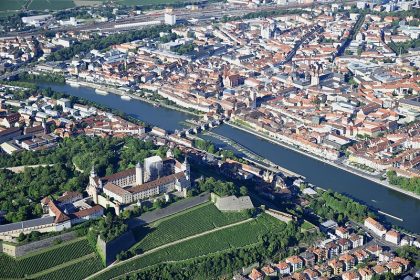 The Jewish presence in Würzburg dates back to at least the 11th century.
After the repercussions of the Crusades in the 12th century, the Jewish population increased in the following century, especially with the arrival of Jews from surrounding towns such as Augsburg, Nuremberg and Rothenburg. At that time the community had a synagogue and a school.
The development of the community at that time was accompanied by the fame of its yeshivot and the eminent rabbis who came from them. However, in 1298 it was destroyed in the Rintfleisch massacres, killing 900 Jews in the town.
In the 14th century, the Jews resettled in Würzburg, protected for a time from accusations of ritual crimes and the wrath of the mob by the bishop. But in 1349, persecution caused the death of many of them, with the survivors fleeing to other German cities.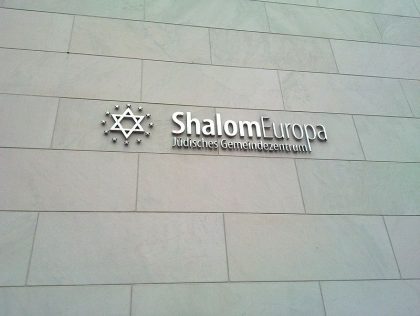 The 15th century was more peaceful, as the community was able to re-establish itself. A synagogue was built in 1446. Persecution resumed in the following century and it was not until the 19th century that Jewish life began to materialise again.
A synagogue was inaugurated in 1841, led by Rabbi Seligman Baer Bamberger for forty years. He was known for his yeshiva, but also for his teacher training school, which trained hundreds of teachers of Jewish studies. The development of the community at that time allowed the number of Jewish people to reach 2600 in 1925.
With the rise of Nazism, many Jews fled and the synagogue was destroyed during the Crystal Night. The majority of the Jews were murdered during the Holocaust. Very few Jews returned afterwards. Another one was inaugurated in 1970. During building work in the mid-1980s, 1508 Jewish headstones and graves were discovered, dating from the Middle Ages.
The community was strengthened by the arrival of Jews from Russia. In 2006, the  Shalom Europa community centre was opened. It exhibits some of the medieval Jewish tombs found in the 1980s. It also presents the history of Jewish life in Würzburg over the past 900 years and its diversity.
An  ancient Jewish cemetery can also be visited. In 2020, a  Holocaust memorial was installed at the main railway station from where the Jews were deported. It was created by the artist Matthias Braun. It shows many suitcases, symbolising the departures.