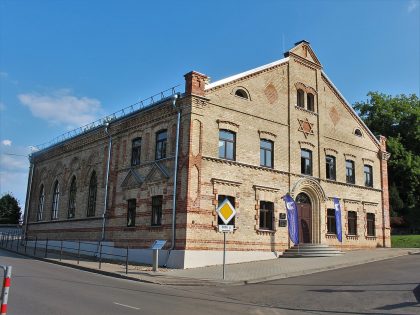 Alytus is a town on the river Nemunas, crossed by the main roads linking the country's major cities.
Today, there are few traces left of Jewish life in Alytus. The synagogue, built with yellow and red bricks, dates from 1911. The choice of bricks, which differ from the country's wooden synagogues, was made following a fire that destroyed the town's wooden synagogue some time earlier.
During the Soviet era, the building was used as a warehouse and then abandoned. Some of the interior decorations have survived the passage of time. Plans are underway to restore it and turn it into a cultural centre. There is also a Jewish cemetery in the town.