Panevezys is Lithuanian for Ponevezh, famous for its yeshiva that its prewar leader, Rav Yosef Kahaneman, reestablished following the war in Bnei Brak, the Orthodox quarter of Tel Aviv.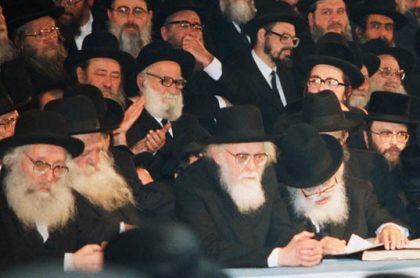 The Ponevezh yeshiva in Israel is today the principal center for the Mitnagdim sect and has given birth to the Israeli political party Degel Hatorah.
Rav Eliezer Schach, Degel Hatorah's leader was, until his death in November of 2001, one of the last survivors of the religious world from before the Shoah, nothing of which now remains.
The current community contains only a hundred or so people.