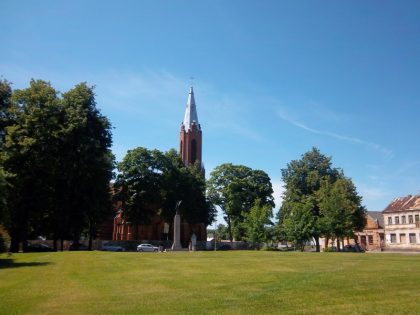 Ziezmariai lies at the crossroads of the road between Vilnius and Kaunas, and was often crossed and attacked by troops during regional conflicts.
The Jewish presence in the town of Ziesmariai probably dates back to the 16th century. Jewish life gradually took shape, with the opening of Jewish schools and venues for social and cultural activities, including sport and theatre.
A wooden synagogue was built in the mid-19th century. Badly damaged by fire, it was rebuilt each time. Following Lithuania's independence, a restoration project was undertaken in 2017. A museum project on local Jewish history is currently being studied.